FREE PRINTABLE PLAYER OF THE WEEK AWARD & AWARD TEMPLATES
1. Fill in the following fields, answer the spam security question correctly, and hit the "Create Your Player of the Week Award" button. Fields will display exactly as entered.
2. Print your award using the LANDSCAPE printer setting.
3. Press your web browser's "BACK" button to return to this page.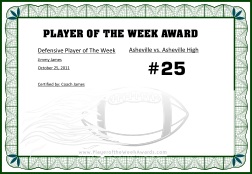 Football Style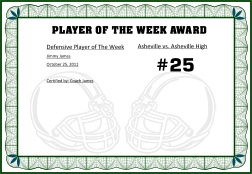 Helmets Style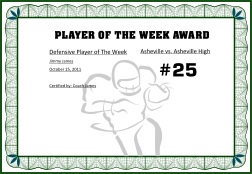 Player Style